Back to insights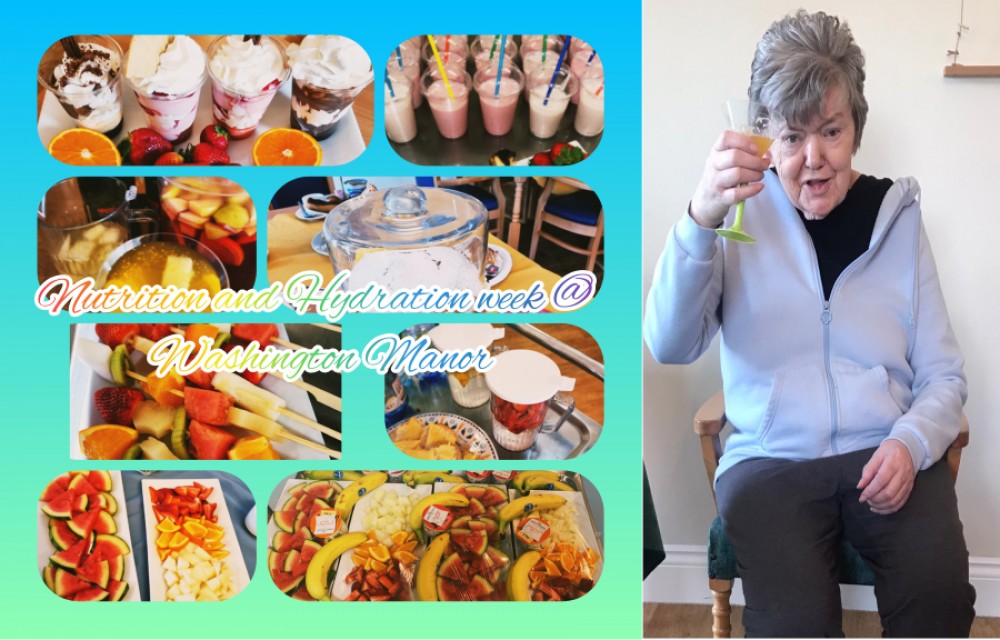 Nutrition and Hydration Week
Nutrition and Hydration week is a national event that promotes understanding around healthy eating and fluid intake. Washington Manor took part and have enjoyed a week of healthy and nutritious snacks.
Residents of Washington Manor, have enjoyed tasty treats including cocktails, mocktails, smoothies and ice cream sundaes and fruit kebabs.
The kitchen team created a range of healthy snacks to be enjoyed throughout the week, allowing residents to taste new ways of enjoying healthy snacks.
We have taken on board the views of the residents after this event and will be including some of the snacks into our weeks menus.
CARE HOME
Washington Manor
Want to know more about our care homes and the care we offer?
Go to our homes