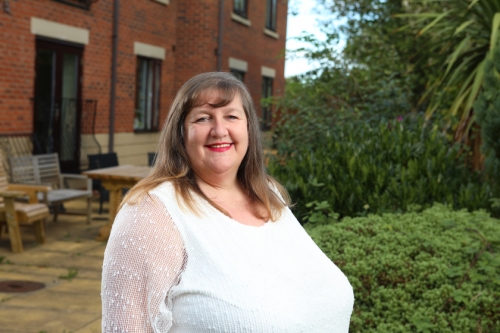 Guisborough Manor
Alison Corner,
Registered Manager
Alison's career started as a student nurse at Scarborough General Hospital before moving into adult social care after leaving college. Alison explains "I think care was always a part of my childhood, I don't think I can remember a time when it wasn't . My nana lived with my family and my mum cared for her throughout the latter stages of her life. I completed my school work experience at the Stead Memorial Hospital and I continued as a volunteer when my placement finished . The staff there were fantastic and allowed me to participate in lots of duties. This was what I wanted, this was what I needed to do. I wanted to make people smile when they felt sad, laugh when they felt like crying, comfort them when they were in pain, listen when they needed to speak and speak for them when they no longer could. This was and still is my purpose." Alison has been the registered manager at Guisborough Manor since February 2019. She is proud of attaining her NVQ 5 In Leadership and Management for Health and Social Care which enables her to support and mentor current and future care staff to enrich the lives of the residents in our care. When asked about her vision for Guisborough Manor, Alison says "Guisborough Manor is not just a care home, it is "Your home" as soon as you walk through the door. From the subtle décor to the panoramic views, the fabulous care staff to the tasty delights that come from our kitchen. This is how I want our home to continue, making our ladies and gentlemen feel valued, supported, safe, loved and cared for to the highest level."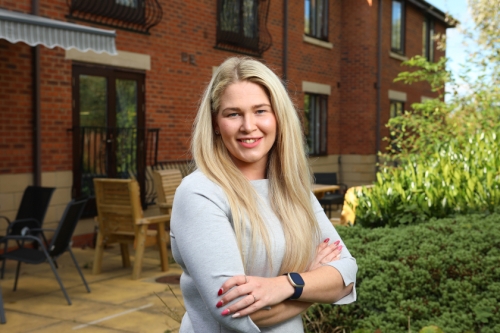 Guisborough Manor
Alishia Coates,
Deputy Manager
Alishia has gained over 15 years' experience in providing care and support to older people, helping to enrich their lives in every stage of her career. She is a knowledgeable and dedicated leader who is passionate about delivering the highest standards in care and quality of life for residents. Alishia has gained her level 5 in health and social care management, previously being a care home manager herself. Alishia has been deputy manager at Guisborough Manor since October 2020 although she says it feels like she has been a part of the home forever. Alishia extends her caring approach to her colleagues and works closely with them to deliver care and support to residents in a way that they gain the most benefit, in a warm and welcoming home. She also works hard to arrange events and activities and is always keen to include the local community in life at St Martins Care. When asked what she enjoys most about her role, Alishia remarked, "I love seeing the residents and their loved one smile, laugh, feel confident and cared for. I'm very proud to be leading a team from strength to strength and seeing them flourish and grow. I believe that the best care involves giving the greatest of yourself to each and every resident, and ensuring our staff feel valued and appreciated."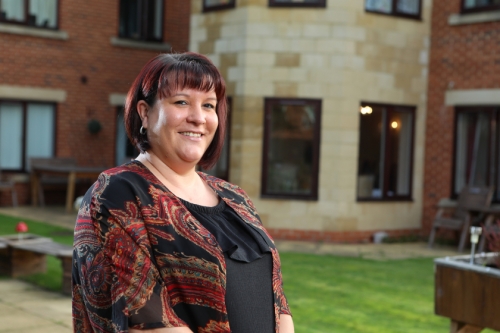 Park View
Lisa Parry,
Registered Manager
Lisa started work in social care at the age of 16 and has worked in several different areas over the years. Well over 20 years later this is still her passion. Lisa joined St Martins Care in 2011 and is another example of the potential to progress a successful career within the Company. Lisa has served St Martins Care in several roles, progressing to registered manager in 2019. On her time with St Martins Care, Lisa rightly says "I am very proud of progressing to home manager. Care has always been what I wanted for my career as I rule with my heart and placing a smile on someone's face and knowing they are safe and content is so rewarding." Lisa has big plans for developing Park View care home even further, explaining, "At Park View the residents are always at the forefront of what we do. We are a home from home and have made great changes to achieve this such as our bar, train simulator and shop. Our aim is to bring as much fulfilment and independence to those we have the pleasure to care for and support. I am looking forward to what the future can bring."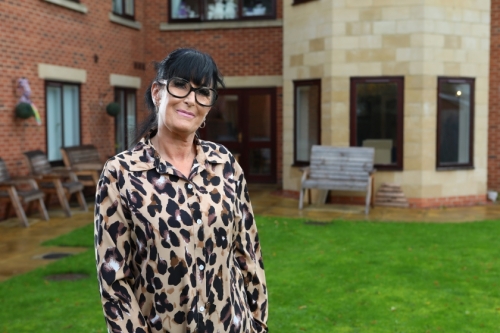 Park View
Catherine Saidi,
Quality Lead
From a young age, Catherine has always been in caring roles and had her family young. She cared for her Grandad when he was end of life and that really cemented her ambitions on a career path in care. Catherine has worked in adult social care for 24 years starting as a care assistant in a care home and has been employed as the Care Quality Lead at Park View since November 2020. Discussing her career, Catherine says, "I am proud of achieving the goals and targets that I set myself, for example, completing my Level 4 and Level 5, becoming a Deputy Manager and raising my family." When asked about why she works in care, Catherine explains, "I think this is what I was born to do. I fundamentally believe in person centered care and that every individual has the right to be cared for with kindness ad compassion. We should care for people as if they were a member of our own family. It is rewarding and fulfilling to know you have cared for people to the best of your ability and made a difference to their life." Talking about her vision for Park View, Catherine says, "I want Park View to gain recognition for the care that is delivered and for the staff to be proud of where they work and know they are valued and appreciated."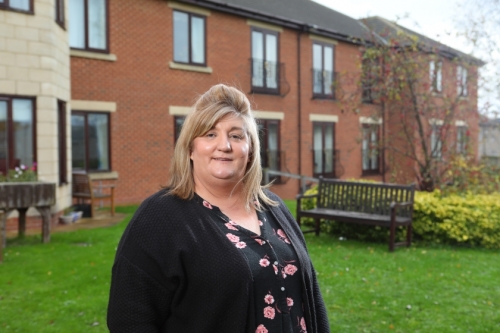 Washington Manor
Wendy McIntyre,
Registered Manager
Wendy joined St Martins Care in 2020 but her career in social care started in 2013 after raising her own family. Wendy is originally from Liverpool but is loving her life in the North East. She says it's "canny" and she's starting to learn some great local words! Wendy's mother volunteered for Age Concern, helped by her young daughter, and this inspired Wendy's passion for a career in social care. A few years ago Wendy was faced with finding care for her father. Reflecting on this experience Wendy says "I understand first hand how difficult it is to firstly leave your loved one in the care of others, and then to walk away every time you visit knowing it's not the right place for them. I also know how you feel as a family member. This is what drives me at Washington Manor, I want every family member to believe they have made the best decision and that their loved one is cared for and happy." When asked about her plans for Washington Manor, Wendy says "I want every resident to feel like Washington Manor is "Home". Washington Manor has a lovely feel and the team here are amazing and want the best for all our residents. We will always be looking for ways of improving what we do. Lots of changes have already happened at Washington Manor, including our newly built tea room "Canny Cuppa" and we also have lots of plans for the future to develop the communal areas."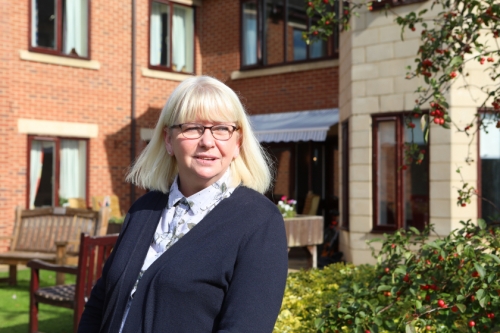 Washington Manor
Karen Lowden,
Quality Lead
Karen has worked in the social care sector for 13 years. She joined St Martins Care in September 2020 as Quality Lead at Washington Manor care home. Karen commenced her career in the social care sector late in life as she was living in Germany with her husband who was serving with the armed forces. On her return from Germany, and after bringing up her two children, she started her career as a care assistant, gaining promotion to senior care assistant after two years. Following that, she was quickly promoted to Deputy Manager, following success in achieving her NVQ levels 2 and 3. Karen is living proof that it's never too late to start a successful career in adult social care. When asked about what she enjoys in her role, Karen says, "I enjoy working with the elderly as I feel here at Washington Manor we work as a team helping to make a difference to all the individuals in our care. We strive to ensure the home is a friendly, welcoming place to live and visit. We are aiming to achieve an outstanding rating with the CQC in the near future."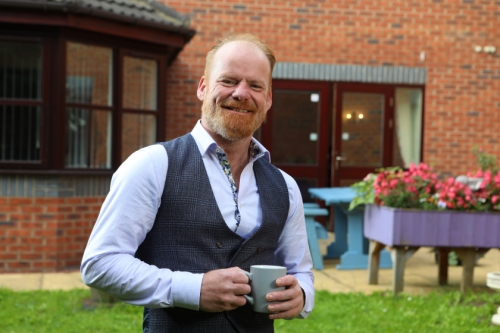 Willow Green
Thomas Horn,
Interim Manager
Tom has worked within various elements of health/social care and adult social care over the past 20 years. He has considerable experience of Learning Disability within treatment and assessments hospitals, mental health, domiciliary care and elderly care. Prior to this Tom worked within secure units for young offenders. Like many, Tom "fell into the care sector" as a career when he left the military. He was at a cross roads, not knowing what he should do next when he was offered a position within children's services. From there he hasn't looked back, working in many roles and differing environments. Tom has continually developed new skills for each role and has always been able to bring that "something else", sharing the knowledge that he has developed along his career journey. When asked about his passion for care, Tom Says, "working within care is what I do, I can't imagine myself doing anything else. The friendships and bonds that we build with the individuals we care for are fantastic and the rewards are seeing someone thrive, witnessing someone recover from illness and being able to return home or just sharing a moment and seeing someone smile." Tom has worked for St Martins Care since April 2020, which Tom says has been great. "I've found that we all share the same vision which is the provision of outstanding care, this isn't just a management ethos but the belief of all staff from the ground up. We believe that we do indeed provide excellent care but there is always room for improvement, our goal is to provide care which is perfectly person centred to each individual, care where we have full involvement of that person but care that includes families and friends and the local communities."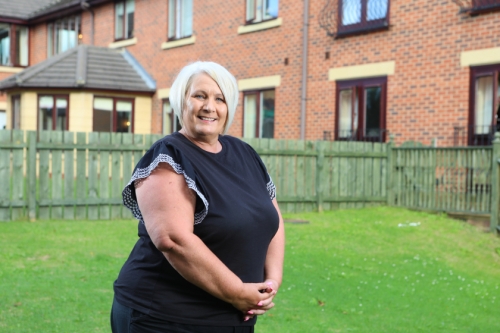 Windermere Grange
Donna Jones,
Registered Manager
Donna has been employed by St Martins Care since January 2018, initially on a temporary basis to support the manager at the time and she is still with us but now as the home manager. Donna's career path has always been in care. After leaving school she joined a youth training scheme which involved "calling in" on the elderly. It may have been a call to have a cuppa and a chat or take an elderly person to the local shop for bits and bobs and she really enjoyed it. College and studies in health and social care followed. Donna's career in social care proper started in 2009 as a care assistant. After her children grew up, Donna was proud to continue her studies and completed Access to Nursing Course, NVQ level 2, 3 and 5 which provided her with the qualifications to be where and who she is today. Donna is living proof that care assistants can, with the right support, progress to a registered managers position. When asked about her plans for Windermere Grange, Donna says "Windermere Grange has that homely feel as soon as you walk in. I want that to continue whilst delivering the kindest care possible."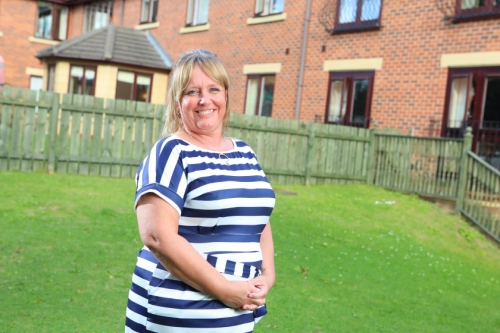 Windermere Grange
Nicola Fox,
Deputy Manager
Nicola has worked in adult social care for over 20 years and has worked for St Martins Care for over 10 years. She did leave to try a different career path but found that it was not for her and she quickly returned to Windermere Grange because, she says, "this is my home". Nicola is the perfect example of the career progression that is possible in adult social care and at St Martins Care. Nicola started her career in care as a Care Assistant with no qualifications, obtained her NVQ 2 and NVQ 3 which enabled her to progress initially to Acting Senior for a year before being promoted to Senior Carer with her own team. After that, Nicola moved into the role of Deputy Manager in 2018 and still continuing to progress further. When asked why she wants to work in adult social care, Nicola explains, "I first started my care worker position in 2000 as I felt I could make some changes to the lives of those who required 24 hour support, and implement continuity and structure for those we support." Commenting on her career aspirations, Nicola says. "I have recently completed my NVQ 5 (Management and Leadership) as there is always room to progress your career with St Martins Care. I feel I can improve the quality of care for those we support at Windermere Grange care home, and that we can maintain and develop a comfortable homely setting for those who reside here. We want to create a real "home from home" experience. I feel good structure and support for those who reside at Windermere Grange is vitally important so that we are able to stimulate and motivate those we support, encouraging them to remain as independent as possible."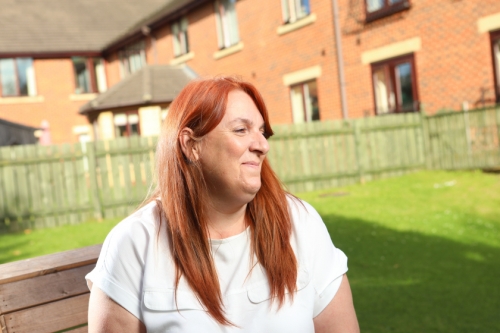 Windermere Grange
Joanne McIntyre,
LD Manager
Joanne has worked in social care for 14 years most of that time with adults with learning disabilities. When Joanne first applied to work in social care she felt that she had the skills to support and help people. Time has proven her right and this soon became her passion and she has never looked back. Joanne joined St Martins Care in June 2015 and has been the manager of the Learning Disabilities unit at Windermere Grange since then. When asked about her role at St Martins Care, Joanne says, "My job is my passion and every day I learn something new. We laugh, we cry and, where we can, we laugh some more. Every individual we support is just that, an individual, and supported to live a full and meaningful life and always encouraged to reach for the sky. The look of joy at a new achievement, however big or small, and the feeling that gives is why I come to work each day." When asked about her vision for the Windermere Grange LD Unit, Joanne is clear, "To always put people first and share their vision for their home."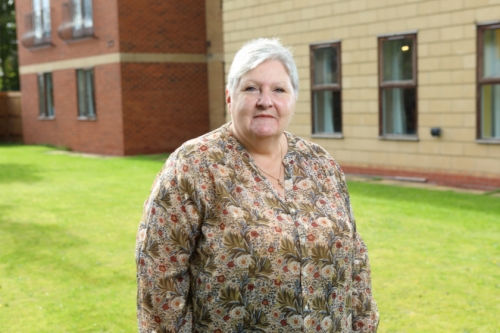 Woodside Grange
Denese McPhee,
Registered Manager
Denese joined St Martins Care in 2019 and has over 38 years nursing experience, having worked in the elderly care sector since qualifying as a general nurse and has over 20 years' experience in management. Her passion has always been to promote autonomy for both residents and staff to deliver choice and the best possible care. In 2014 her team completed the Gold Standard Framework and successfully gained the beacon status award twice which led to winning Care Home of the Year 2014. Through her nursing career she successfully led service changes to improve standards and deliver high quality care to residents. Denese is passionate about the care of older people and has a proven track record in the turnaround of services, delivering high quality results. When asked about her plans for the future, Denese says "Woodside Grange is moving forward and plans on becoming a centre of excellence. The residents love the themed areas, Woody's bar with a snooker table! Primrose's Gardens, Elvis area, 1920's seating area, hairdressing salon, Maggie's team room, and we have exciting plans for a new garden, we've even got a new fence!"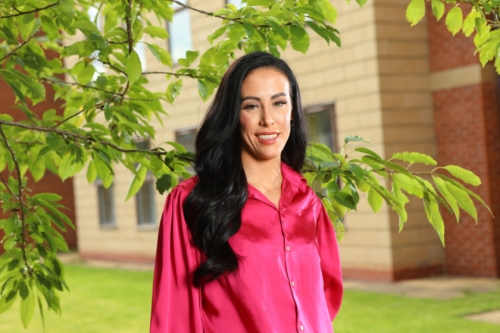 Woodside Grange
Annabel Rhodes,
Deputy Manager
Annabel has worked within the care sector for the last 15 years. She has considerable experience within the adult care, mental health and learning disability sectors as a registered nurse and continues to develop her skills and knowledge so she can deliver the highest standards of care. Annabel joined St Martins Care in the summer of 2018. Throughout her nursing career she has driven policy change at government level to protect vulnerable adults from harm and abuse and has been a driving force for new legislation for a better approach to safer regulation of the health and social care sector.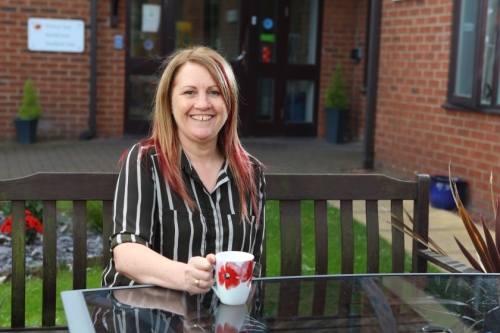 Woodside Grange
Lisa Burkin,
LD Manager
Lisa joined St Martins Care in August 2012 as an Activities Co-Ordinator at the Windermere Grange home. She soon realised that care was in her blood and completed her NVQ level 2 in Health & Social Care. She transferred to Woodside Grange in June 2015 and worked across all units before becoming the first staff member of the Chestnut Suite Learning Disabilities Unit which opened in January 2016. Lisa's son has autism and learning disabilities and she cared for him for 18 years before he moved into residential care. Reflecting on this experience, Lisa says "at first I found life very difficult to deal with. I felt that I had failed him. I soon realised that my knowledge and patience around dealing with all the ups and downs bringing my son up could be put to good use. Working in the care sector made me feel worthwhile again." When asked about her vision for the future, Lisa says "Chestnut Suite is a lively and friendly place to live. I aim to ensure everyone feels safe and secure here and feel that this is their home. I am hoping that in the future Chestnut Suite becomes a stand alone unit and although I enjoy being part of Woodside Grange, I feel for myself and my staff, that this is the next step to developing and improving our support for adults with learning disabilities in our area."