About us
Welcome to St Martins Care
Everyone at St Martins Care shares a passion for providing the best possible care for all of our residents. We are people of high integrity and are committed to excellence in all that we do.
Our aim is to ensure our residents enjoy a happy, comfortable and safe environment where their personal needs and independent requirements are taken into account by our compassionate and highly trained staff. Quite simply we aim to make sure our residents feel safe and 'at home' whilst in our care.
Dementia Care
St Martins Care is passionate about caring for people with Dementia. Specially designed environments have been created that are safe, engaging and stimulating.
Residential Care
Residents are supported so they can continue to enjoy their independence whilst having the assistance and encouragement of staff who provide the care they need at any time of the day.
Nursing
Our nursing and dementia nursing services provide a high level of long term personal or nursing care for residents and who are unable to care for themselves.
Find out more
Testimonials
The only thing I can say is brilliant! The staff are amazing, so friendly and professional.
Jan G (daughter of resident)
All the staff do a brilliant job caring for all residents. My wife is always happy when I visit and I can see that she has good rapport with everyone.
Michael P (husband of resident)
Accepting that a loved one needs full-time care is a very difficult process for relatives. We found the staff to be very sensitive to the needs of my mum and the whole family.
Michelle S (daughter of resident)
In my opinion my mother appears to be in better health than she has been in a long time largely due, I am sure, to being well fed and having her medication controlled.
Val L (daughter of resident)
The staff were very helpful and were there for me as well as Mam. I found comfort in knowing she was safe, warm and well fed.
T S (daughter of resident)
I visited my mum from London and wanted to maximise my time in Middlesbrough, wishing to see her on three consecutive days. The manager/staff were extremely accommodating in planning my time and clarity of what was needed. Whilst there it was obvious Mam was getting excellent care in an excellent facility.
Gary W (son of resident)
Meet the team
A dedicated group of individuals
We employ over 400 caring and committed staff. We focus on recruiting individuals with strong values, a passion for people and a positive outlook.
Find out more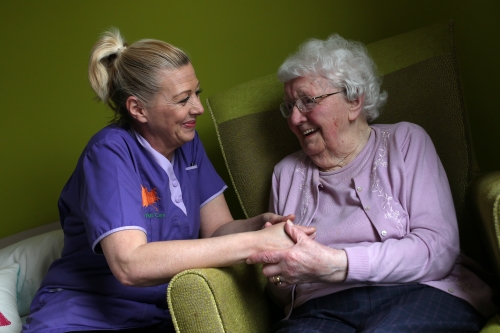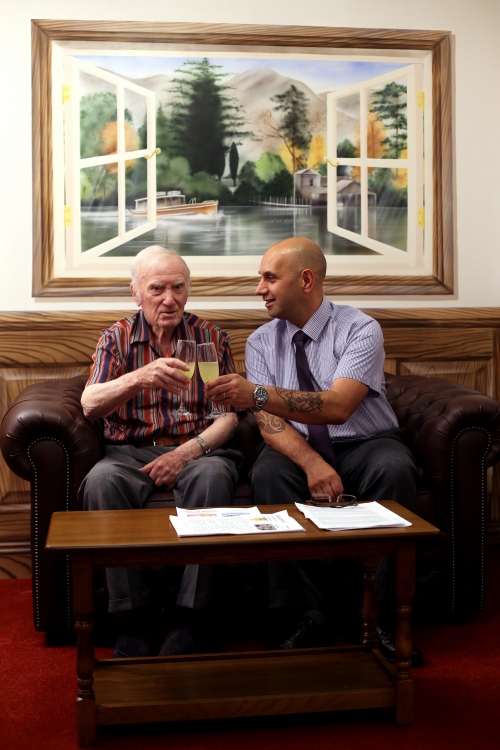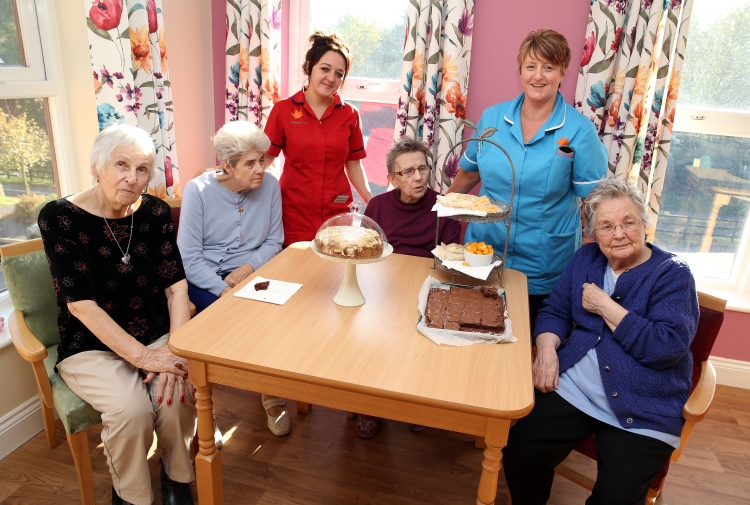 Insights
Windermere Grange
Megan is a great example of how someone can progress and have a great career in adult social care. If that appeals to you, get in touch, we'd love to talk.
Windermere Grange
Residents and staff at Windermere Grange decided to have a competition to see who is the best Pancake Flipper!
Washington Manor
Christmas Movie day at Washington Manor - "It's a wonderful life" !!
View all insights
Get in touch
We would love to hear from you
Please fill in the form below to get in contact with us or call us on 0191 583 0002