Our story
Creating a community of care
We provide care and support to older people with complex and enduring health needs.
We're committed to delivering truly person-centred residential care. To achieve this, we focus on really getting to know the people we support – their life-story, what is important to them and their personal aspirations.
With our excellent facilities, wide range of activities and commitment to providing you with the highest standards, we will offer you the very best in residential care.
Meet the team
A dedicated group of individuals
We employ over 400 caring and committed staff. We focus on recruiting individuals with strong values, a passion for people and a positive outlook.
Find out more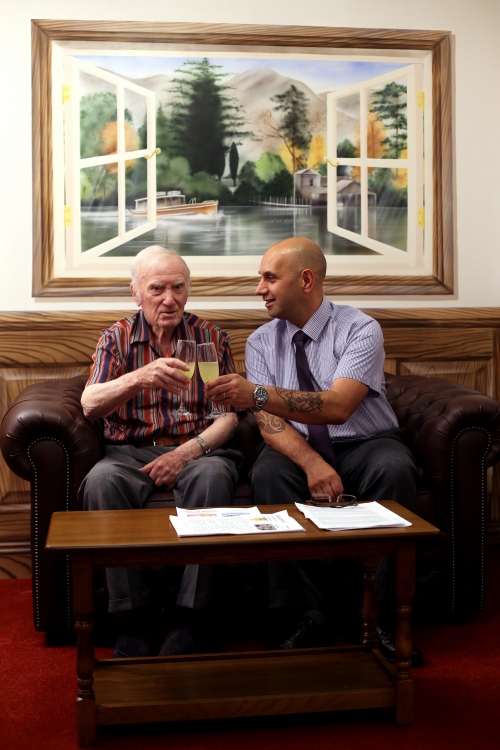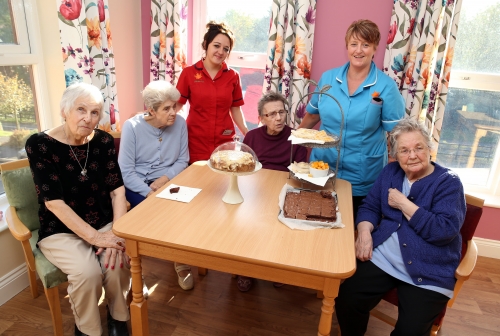 Why us?
The people we support enjoy
Spacious bedrooms personalised according to individual taste
Specialist furnishings and facilities to maximise independence
Trained staff on hand 24 hours a day
Engaging and varied activities programmes
Communal dining and lounge areas
Regular access to visiting health professionals
Freshly prepared nutritious meals
No restriction on visiting hours
Sheltered and landscaped gardens
Hairdressing, chiropody, eye tests and dental care (additional fee)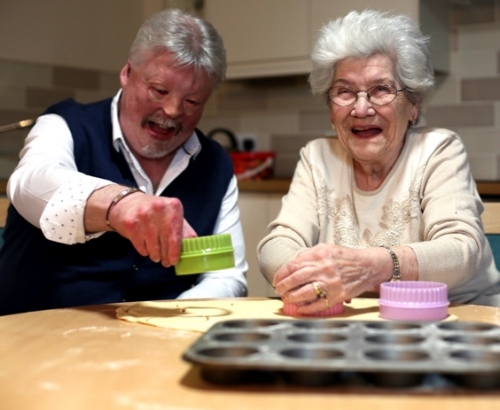 Stimulating lives for both body and mind
We offer extensive activity planned programmes in all of our care homes - from tai chi to walking football, arts to local reminiscence. But we also believe that spontaneous activities are equally important too, so involve the people we support in everyday activities – from cleaning to gardening, making drinks to planning events – that help them retain their independence, enjoy active lives and feel involved in their home.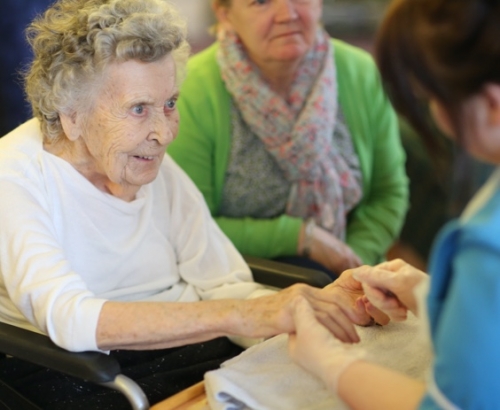 Nursing
Support from specially trained staff, including named nurses, 24 hours a day. We focus on delivering 'person-centred support'. This means that every person is provided with a personalised service that is right for them as an individual – fulfilling their needs, interests and aspirations. We enjoy working in close collaboration with health and social care professionals, such as commissioners, social work professionals and GPs, sharing our mutual expertise and skills. In doing so, we are able to deliver services that holistically meet the care and support needs of the people we support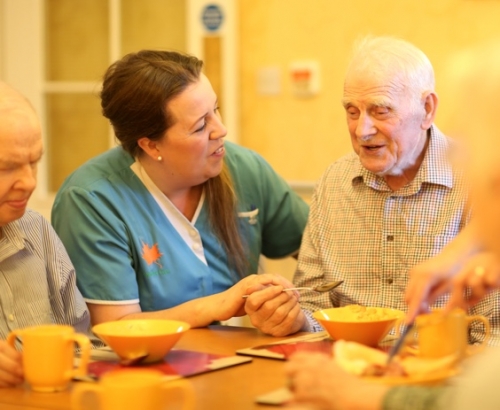 Staff
We employ over 400 caring and committed staff. We focus on recruiting individuals with strong values, a passion for people and a positive outlook. All of our colleagues receive a comprehensive induction, as well as further training and development, to nurture their skills and give them the right tools to deliver quality support. In recognition of our efforts to not only deliver great services but a great employment experience too.
Empowering people and organisations to create positive change
Person-centred practices are used with people, teams and organisations. By working in this way, we can make sure that people are truly listened to and are kept at the heart of all decision-making; how a service is commissioned, provided and organised. Person-centred practices are used in teams and organisations to ensure that we focus on what matters to the people we support and their families, and pay attention to how to support staff as well.