Back to insights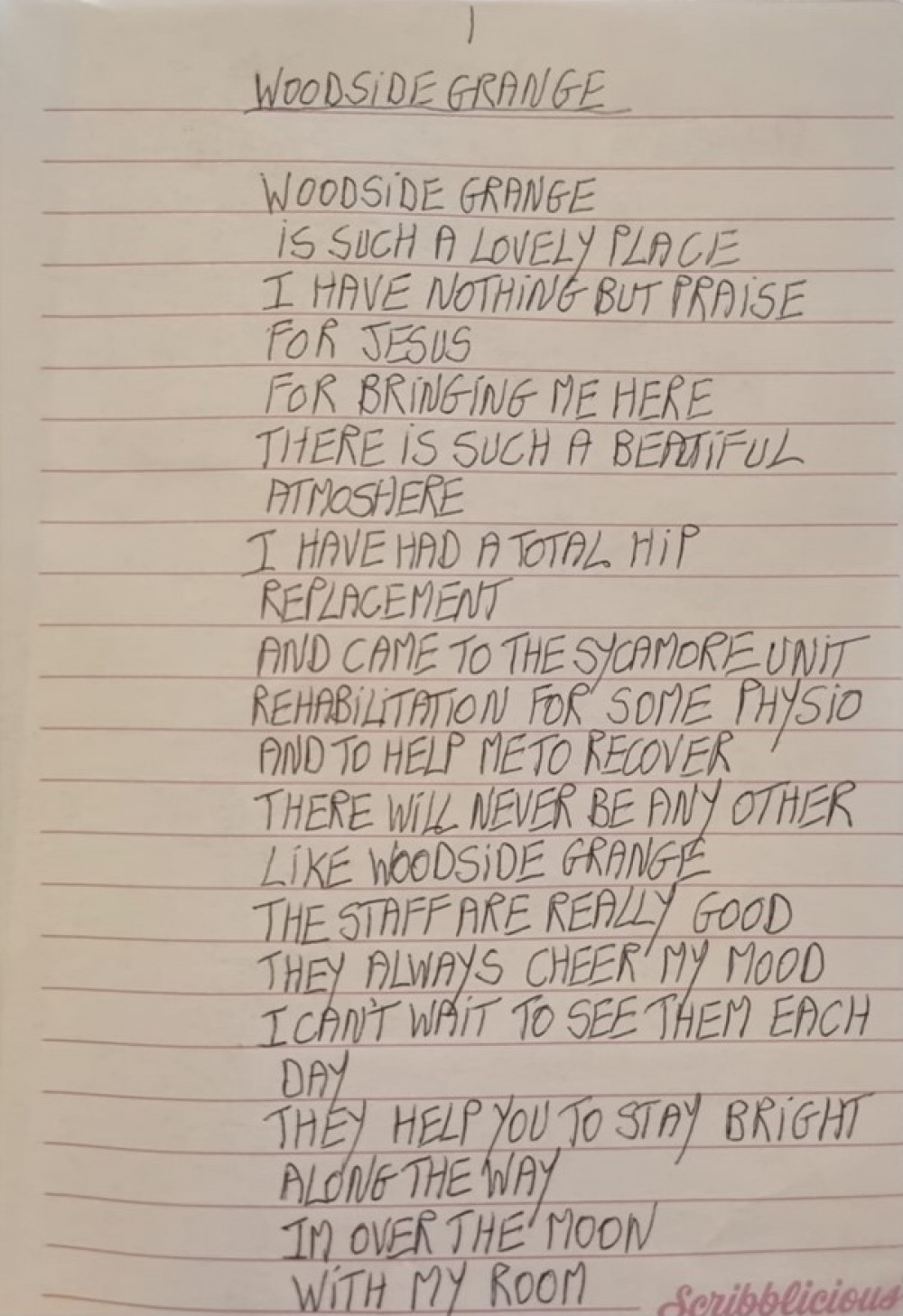 Thank You Poem
A resident on the rehabilitation Sycamore Unit surprised staff today by writing a Thank You poem to all the staff.
Norma writes poetry as a hobby and she is in the process of writing a book of poems.
She is currently residing on our Sycamore Unit which is a short term service designed to rehabilitate people after a stay in hospital and to help them get home sooner. It's our pleasure to care for Norma and we're honoured that she's been able to express her thanks in such a beautiful way.
Norma has given permission to post her poem and her name
Want to know more about our care homes and the care we offer?
Go to our homes