Back to insights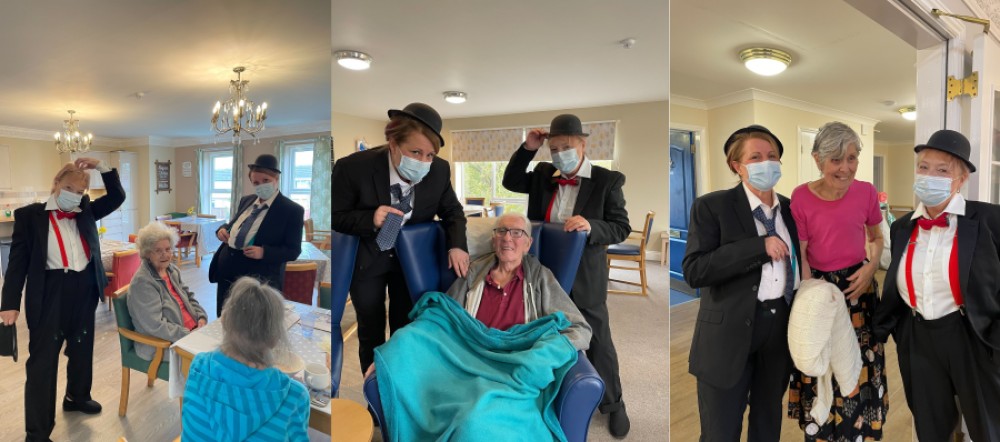 Another Fine Mess!
Everyone at Woodside Grange had a surprise visit from Laurel and Hardy recently. Residents enjoyed a fun afternoon and tried to guess which staff members were in fancy dress.
A Visit from the Funniest Comedy Duo Ever
Residents at Woodside Grange were treated to a visit by none other than Laurel & Hardy recently. Let's face it, who wouldn't have just the best time ever spending time laughing with arguably the funniest comedy duo ever.
Stan and Ollie were on fine form, making all the residents laugh with their crazy antics, silly jokes and hilarious routines. Everyone's favourite Sons of the Desert were Way Out West (in Thornaby) entertaining everyone. You're Darn Tootin' that everyone had a great time, there was some tunes on The Music Box before everyone was Early to Bed.
Well Stanley, that's Another Fine Mess!
Want to know more about our care homes and the care we offer?
Go to our homes