Back to insights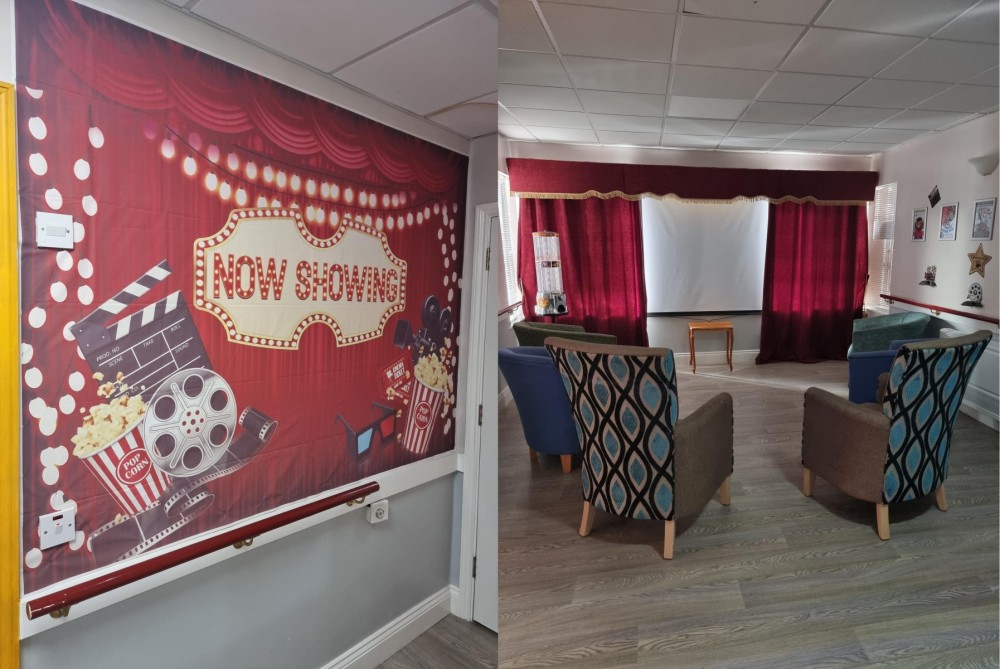 Don't Forget the Popcorn
We're so proud to open our brand new cinema at Woodside Grange. Now showing all kinds of movies to suits all tastes, it's sure to the popular. And at least we know everyone is over the age of 18!
Saturday Night at the Movies!
Here at Woodside Grange, we want to do everything we can to ensure our residents lives are as full of great activities as possible. So, we set about converting an unused area of the home into our own cinema. It may not be a multiplex but we're proud of it anyway and we're sure the residents will soon be enjoying regular movie nights and some great films. And the best thing is, bed is never far away afterwards!
Want to know more about our care homes and the care we offer?
Go to our homes