Back to insights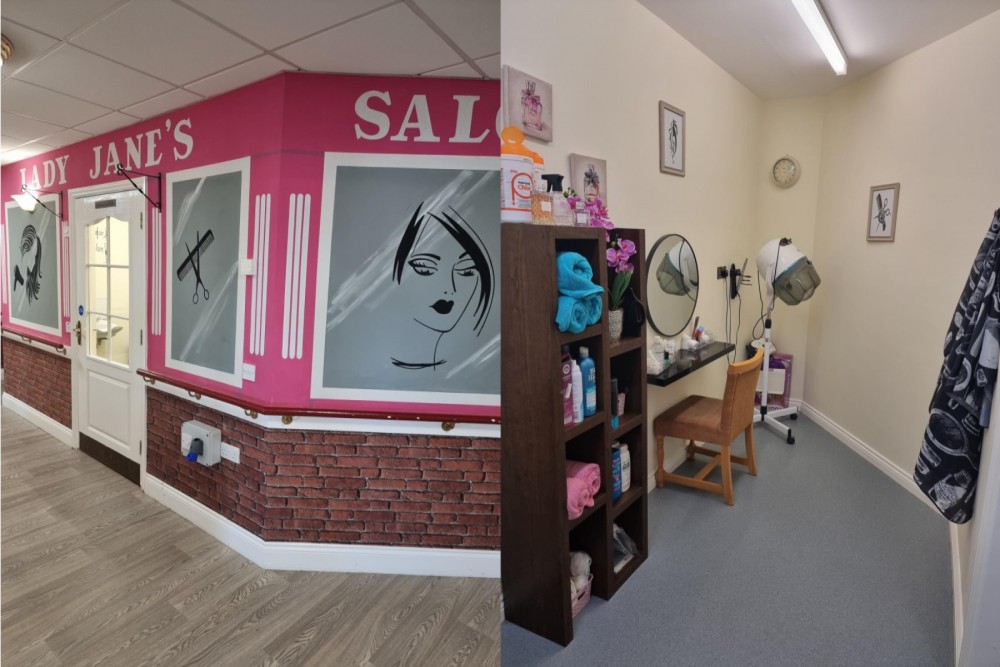 Ready for a New Hair-Do?
The newly refurbished hair salon is now open at Woodside Grange and ready to receive its first new customers. There's nothing like a fresh new hair-do to make you feel special and our residents can now see the stylist in this beautiful refurbished salon.
A Special New Place to Pamper Yourself
We've spent a lot of time recently refurbishing the hair salon at Woodside Grange and we're really happy with how it's turned out. It's been redecorated, re-modelled and has everything our stylist needs to give anyone the hair-do of their dreams. Our residents can now enjoy this newly improved facility and pamper themselves at the same time. Who doesn't feel better after having their hair done? We're sure the new salon is going to be very popular with everyone.
Want to know more about our care homes and the care we offer?
Go to our homes